Two world class facilities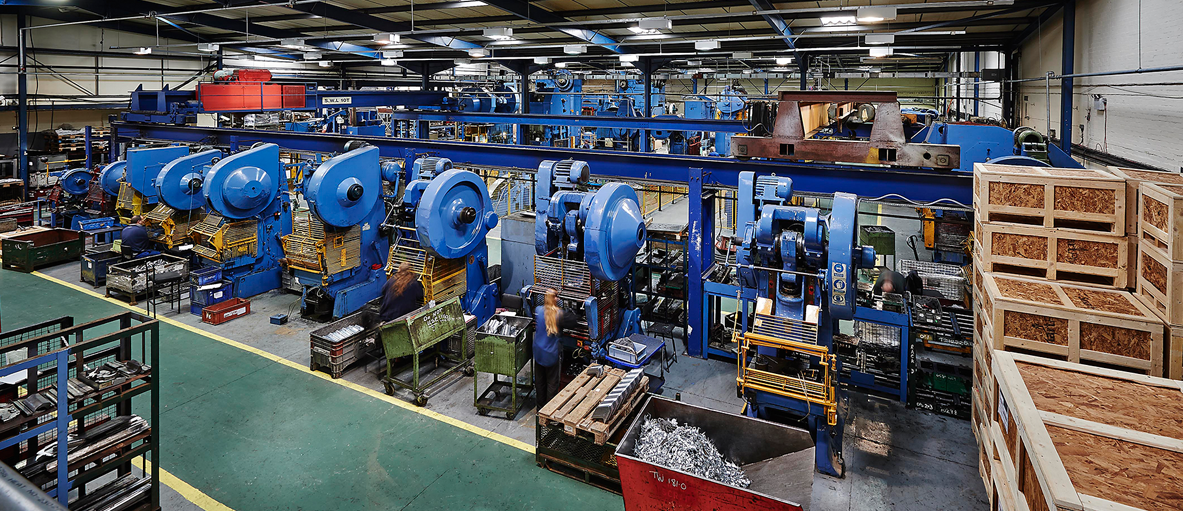 We have invested more than £2m in creating two world class manufacturing facilities that has the capacity to produce more than 20 million parts every year.
More than 70 progression coil feed/single action presses (ranging from 25 tonnes to 350 tonnes) dominate the two factoriesnd are joined by small hydraulic presses, drilling, riveting and tapping machines.
In order to meet growing requirements for complex assemblies, we have trebled the size of our welding department to include MIG, TIG, Arc, Projection, Stud and Robotics, as well as acquiring our first Mazak T32 CNC lathe.
Other investments include:
2 wire forming machines (one Micromac 7 and a Wafios BM30) offering 2 to 6mm capability
New dedicated quality department featuring IMS Impact co-ordinate measurement machine and Faro mobile measuring arm
Upgrading design capabilities with the latest Delcam software.